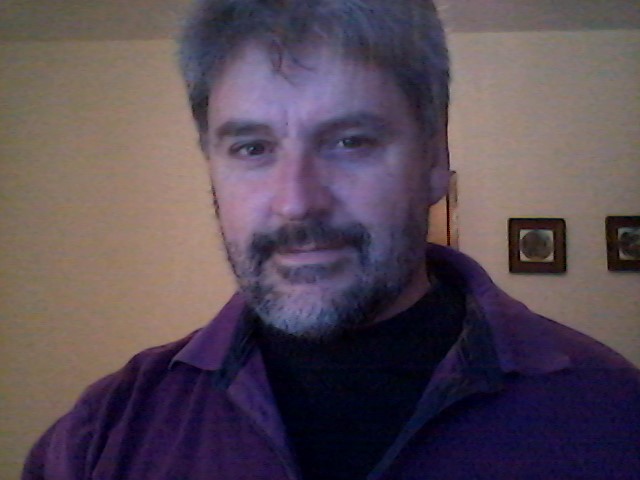 FERNANDO

Muttersprache:

Spanish

Jahre Berufserfahrung:

33

Ausbildung:

Universidad de Santiago de Compostela
Verfügbar
Sprachkenntnisse:
Legend

Überprüft (Der Übersetzer hat das Auswahlverfahren bestanden)
Zuverläsig (Der Übersetzer hat viele gute Arbeiten abgeliefert)
Führend (Der Übersetzer ist in seiner Sprachenkombination ein führender Übersetzer)
Hauptsächliches Spezialgebiet
General

All other documentation that does not contain technical vocablary.

Literary Translations

Translation of books and literary works.

Mechanical / Manufacturing

Documents relating to mechanical installations, engineering and manufacturing processes.

History / Archaeology

Translation of historical texts, texts relating to archeology.

Shipping / Sailing / Maritime

Translation of all material relating to the sea, shipping industry, sailing for pleasure, vessel documentation and operating certificates.
Empfohlene Übersetzer in
Italian to Spanish ( Spain )
Spitzenübersetzer in gängigen Kombinationen
Beschreibung der Dienstleistung
Translated bietet seit 1999 professionelle Übersetzungsdienstleistungen in 146 Sprachen und 3129 verschiedenen Kombinationen an und arbeitet für 66736 Kunden weltweit.
Garantierte Qualität und Lieferfristen.
Wir setzen nur professionelle Übersetzer ein, die in ihre Muttersprache übersetzen.
Sollten Sie nicht zufrieden sein, bieten wir Ihnen eine Revision an. Sollten Sie dann immer noch nicht zufrieden sein, erhalten Sie Ihr Geld zurück.
Sollte sich die Lieferung verzögern, bieten wir eine Preisermäßigung an.
[ Mehr ]
Günstige Preise
Keine Verwaltungskosten, Ihr Geld fließt vollständig in die Übersetzung.
[ Sofortiger Kostenvoranschlag ]
Sie zahlen danach
Firmenkunden können nach Lieferung der Übersetzung zahlen.
Wir akzeptieren Banküberweisung, Visa, Mastercard, American Express und PayPal..

Erfahren Sie mehr darüber.
Translated